Cash Games V/S Tournaments - Which is a Better Option?
One of the first things that you need to figure out as a poker player is whether you want to play online poker cash games or poker tournaments. Poker enthusiasts often find themselves at a crossroad, confused whether a poker cash game is worth their time or a poker tournament. Well, that's totally up to the player's goals but we are here to help you make this decision so that you know what's better suited for you. There are several factors that a player has to keep in mind when weighing out cash games or tournaments. Both time and money play a decisive factor in this situation.
While you will be playing the same game, cash games and tournaments require a different skill set which again depends on many factors. You can choose any and make money out of it but a good tournament player need not be good at cash games too. Most players juggle around with both of these, they are usually focused on one or the other, for good reasons. In my opinion, a player should specialize in one format after gaining some experience in both the fields- cash games and tournaments. So which one format should the player go after, which format can help him earn more money?
Poker tournaments are easier for a beginner to learn but they also require a large time commitment and your winnings will be very inconsistent. Cash games on the other hand offer much fewer demands on your time and your winnings will be a lot more consistent. The choice between tournaments and cash games is ultimately up to you.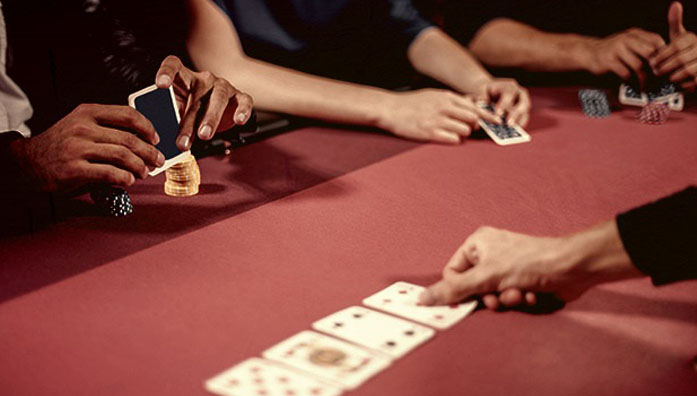 So are you better off sticking with cash games or should you switch to an exciting tournament? The answer depends on various factors, well both are good and viable options. You can pick either one and be profitable and with enough dedication and commitment. At times, the temptation of winning big at tournaments can sway players from their real goal as tournaments involve a huge amount of cashback. This article is here to help you make a more informed decision. Well, there isn't anyone to answer as both have their pros and cons, so let's discuss them and help you make an informed and right decision.
1. Profit Perspective - When it comes to Poker, most people are concerned mainly about the amount of money involved in this game. This makes sense if you are willing to take up the game in a serious capacity with a huge amount of money involved, you will be investing both your time as well as your money. The question is, will you be making more money from poker cash games or tournaments. The answer to this is not very clear-cut, as it depends on your skill level, your competitor's skill level, and the kind of volume you are ready to put in this game. Both cash games and tournaments require different skill sets.
2. Time - Consuming - This is one of the most important factors while hopping on the decision to play cash games or tournaments. The primary and most important factor while choosing a game should always be your time commitment. If a player is short on time, then cash games are hands down the way to go. With these, a player can instantly join a game at the stakes of their choice and get started. However, if time is your friend, then tournaments are a fantastic choice for you to experiment with. If you have an upper hand in tournaments and you can devote a good amount of time to poker tournaments, then this is the best choice for you. At times players may get the chance to get out in a few hours but it is still important to plan, in case one gets thrown into a deep run. That being said, online sites not only offer attractive multi-table tournaments but also tournaments in different poker variants. So you can head on there for variety and thrill.
3. Bankroll Management - Bankroll requirements for a player to be successful at tournaments are very high as compared to cash games. As a tournament player, you will experience devastating downswings and your bankroll needs to be strong enough to handle them. Overall, you need a strong safety net for when you fall, which is an unfortunate inevitability for any tournament player. Whereas, when we talk about cash games, the bankroll is required but you can play at lesser stakes and still win. It surely requires a player to be good at bankroll management, otherwise, it can cause a big loss to the player.
4. Play whenever you want - While in tournaments you are bound to a tournament registration period, in cash games you can just sit and play as long as you want. Whether you want to pop online for a 30-minute session or grind a 12-hour marathon, you can do it in cash games. Just choose whatever feels right for you. In this aspect, most poker players prefer online cash games over online tournaments. This is a major difference between both types of online poker games. Players want the freedom to exit and join the game as per their will and discretion. The thing with poker tournaments is that they run according to fixed schedules. They'll start at a certain time and will often tie you up for hours. Of course, you're still free to get up and leave whenever you like but you can't cash out your tournament chips. So, you have to stay there to the bitter end. You can pick your own hours with cash games.
5. Multiple Poker Tables - Cash games are played on one table. Tournaments can be played on one table but can also consist of multiple tables. Isn't it great? Players get to play online poker tournaments at multiple tables, though in cash games you can play on a single table that you get to choose.
6. The Skills Required for Online Poker - Just like any other game, poker comes with its tricks of the trade. Every player has their skillset and tricks that can help them in cash games and tournaments. In a poker cash game, players start with a pre-determined stack and make decisions in each play keeping in mind the stacks of other players. During cash games, the play is more structured and static. Since they are played with higher stacks and give players less margin for mistake. Playing cash games thus requires a higher level of skill and an in-depth understanding of the game. Most professional players opt for the challenge of cash games which give them a chance to prove their fortitude. While playing in a poker tournament the stack sizes are changed all the time and this dynamic play requires a decent level of skill. It provides players with changing scenarios in which they can make profitable decisions. Usually, beginners and players of comparatively lower skills opt for tournaments although this may not always be the case. Tournaments do bring with them the time pressure that cash games do not extend to their players. This means that a player who performs well at a poker cash game may not necessarily be able to win big at poker tournaments. This is the reason why most avid poker players prefer to master one form of the game. If you are an ace player at both the variants i.e. cash games and tournaments, then nothing's better than that.
7. Consistency Matters - A player has the option to quit a cash game at any time whereas the tournament ends when there is one winner who has all the tournament money. Players are paid based on where they finished the tournament, what was the highest hand played by the winner.
8. Level of Competition in Online Poker - Well, the level of competition in poker tournaments is on a high scale as compared to poker cash games. Tournaments get to see a wide range of people with different skill sets, there are beginners trying their luck out, experts trying to win the tournaments, and professional poker players who play tournaments in a more strategic way. In order to play poker cash games, players need different types of strategies that help them win those games. Tournaments usually attract a large number of players, most of them are beginners. The level of competition is more in poker tournaments as compared to poker cash games.
9. Return on Investment - Well, every poker player is interested in receiving the return on his investments which proves to be a big differentiating point between poker cash games and poker tournaments. Poker players tend to calculate their return on investment on every game so that they know where they stand in front of other players. In cash games, if a player is investing 500 bucks, then he will get the return on this investment in a maximum of two or three buy-ins whereas in poker tournaments if you start with 500 bucks then you can win in lakhs. The return on investment in poker tournaments is huge as compared to cash games as players can win lakhs that too in a limited time.
10. Poker Stable - Poker stable or staking refers to a group of poker players that are backed up by a single person or an organization which means that the player doesn't have to risk his money and only has to pay if he wins. Poker stakings have proved to be profitable but there are no guarantees, if you stake someone at a poker tournament, the variance involved is very high but then again if the person wins then the amount of money or rewards is much higher than the money invested. But in cash games, the return on investment is not that much as compared to poker tournaments. Also, it is easier to find a good stable for poker tournaments than poker cash games.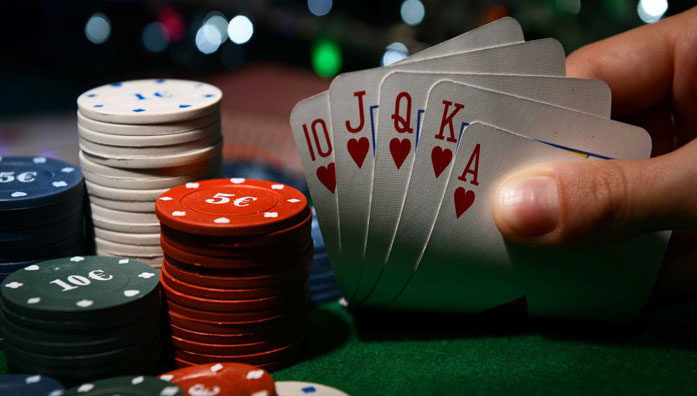 The discussion above can easily help players make a firm decision, and it can help professional players to try their hand at the less preferred game variant. As we said earlier, this article won't push in any specific direction, it will only help you make a decision. Both options have their pros and cons and both cash games and tournaments can work out very well if you approach them correctly. The glory and pride of making a large amount of money instantly will come only by playing online poker tournaments. Whereas, the freedom of choosing a table of your choice and making money anytime you want will come by playing online poker cash games. Both formats can help players win big amounts of money, it's up to you to decide which one can fulfill your passion and determination towards the game. Poker tournaments whether small or big ones require a time commitment, if you can't perform for the entire tournament then you should not register for it. If you prefer the freedom of quitting and entering the game, then cash games are for you. It comes down to the personal preference of the player whether he wants the challenge of playing poker cash games or the buzz of playing online poker tournaments. No doubt choosing between cash games and tournaments is a dilemma for ages. If you are a beginner and new to this game, my advice would be to start playing both and see which one you prefer the most. If you are interested in this game for the long run and want to continue it professionally then I would recommend cash games over tournaments. But the bottom line is that there is good money to be made in either format. If you personally prefer tournaments, then by all means go for it!
Each format has its unique identity and players must play both types with some strategies and plans. There is no doubt that to play cash games or tournaments, a player must know the poker hand rankings with every Poker word from the poker dictionary. These tips will surely help beginners to move forward with their poker game. At the end of the day, we are playing poker whether cash games or tournaments, just enjoy the game as your enjoyment of the games is a huge psychological factor many aspiring pros take for granted.
Finally, if you are still unsure, you can give both formats a try for a little while and see how it goes with both formats. There is no substitute for firsthand experience and you shouldn't be afraid to experiment and test things. You're bound to stumble upon your first preference and then you can give it your full focus!
Get to know the best poker online application and website with unlimited benefits and rewards. Play free online poker games at AceHigh Poker and become a master at this game. Take your passion and determination for poker to the next level. We at AceHigh Private Limited help poker players connect from all over the world and experience poker games in the most amazing way. No matter what your level of skill is, there will always be a cash table and cards for you. Players of all levels and abilities are welcome at AceHigh Poker. We provide our players with the perfect Poker dictionary and poker rules so that they can win at online poker tournaments as well as at online cash games. Know how to win online poker tournaments in India with the help of our blogs and website. We will bring the best out of you, keep playing and winning.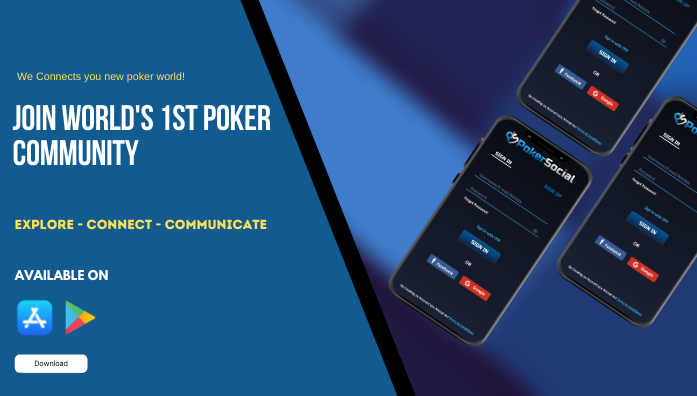 We take pride that we are on a mission of connecting every poker player so that it can be beneficial for them in many ways. Connect, grow and live stream with the most amazing social media platform specially designed for poker lovers. Be a part of this amazing journey with PokerSocial.
PLAY BIG! WIN BIG! LET THE FUN BEGIN!