Fundamentals of a Poker Tournament
Let's go over every aspect and phase of a poker tournament. Poker tournaments vary from cash games - in the tournament each player pays an entrance fee and then competes for a share of the prize pool. Official poker tournaments offer an experience that often lacks in home poker or an independent poker game. In a poker tournament event, the blind level increases uniformly at regular intervals. The tournament concludes thereby crowning the poker player with all the poker chips.
Each of these poker tournament layouts has its own set of rules and limitations. The ideal poker strategy is entirely determined by the nature of the tournament as well as the player's perspective and risk tolerance level. You cannot use the same technique in a deep stack or a super/hyper-turbo game.
Poker Tournament Types
There are two basic types of poker tournaments:
1. Single-Table Tournaments (STT)
2. Multi-Table Tournaments (MTT)
Single-Table Tournaments - STT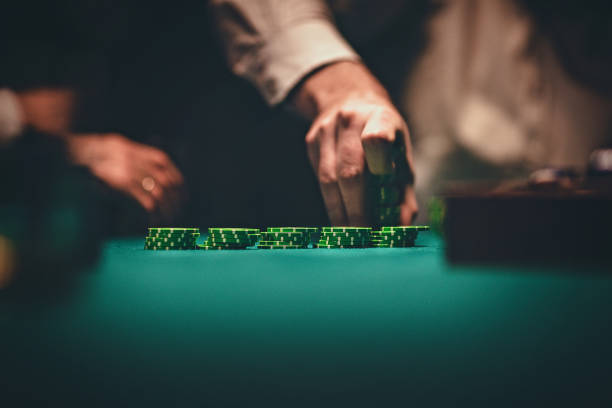 To describe a single table poker tournament in a word, it would be characterised as speed. Each round starts quickly, and the tournament ends quickly. A single table poker tournament takes place at one table. Once the table is full, the tournament begins. An entry fee and buy-in to a single table poker tournament qualify one for a seat. The advantage to joining a single table tournament as opposed to a multi-table tournament as it allows you to skip the pre-final table and advance to the final table. This feature gives Single Table Tournaments an edge over Multi Table Tournaments.
Multi-Table Tournaments - MTT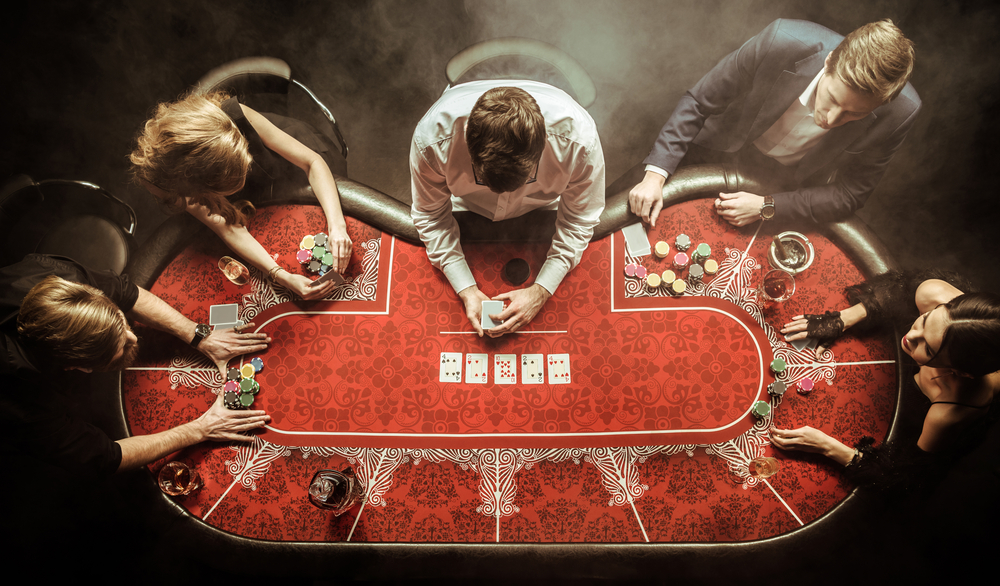 "Multi-table tournament" refers to a tournament where poker players are seated at multiple tables and elimination format is played until they are down to the final one or two players. There may be several finalists in a multi-table tournament and each wins a cash prize. Generally, once you run out of poker chips, you are considered eliminated in multi-table tournaments. However, some tournaments will allow you to buy in more than once.
Poker Tournament Entry Fees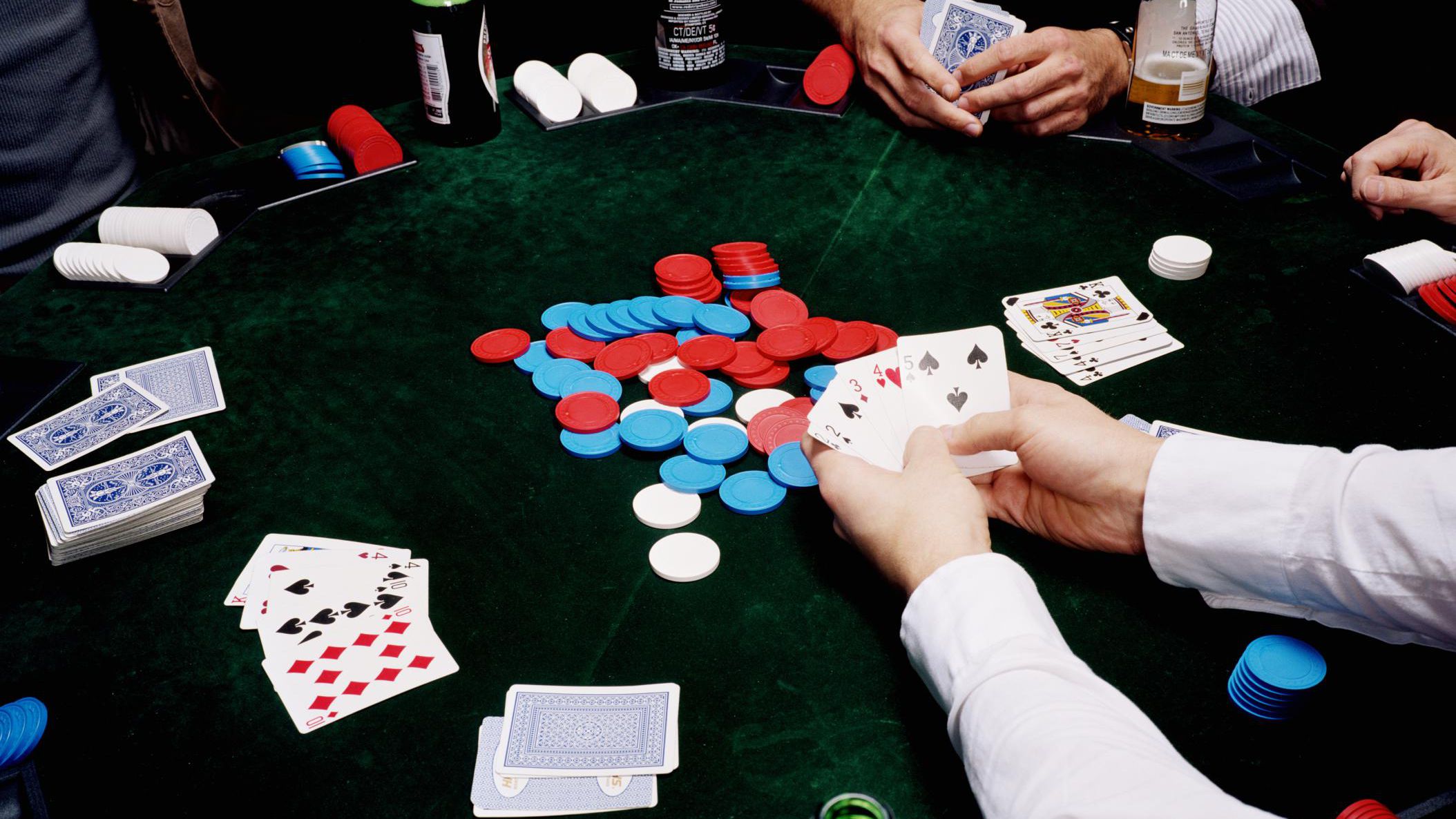 In a standard poker tournament game, all the poker players pay an identical fee and start with the same amount of poker chips. The initial entry fee incorporates the rake as well as the prize pool.
1. Freerolls : Freezeouts
Freerolls and freezeouts are the most prevalent forms of online poker tournaments. A freeroll tournament is one of the variants where the player does not have to pay an entry fee. It is a straight win-or-lose situation. The pro feature of this variation is that you play poker for free and bag a huge amount if you win, however, the con is that you don't get anything if you lose.
A freezeout tournament is the most popular poker tournaments type, where each player enters the game with a fixed amount. In this tournament, the final prize pool is decided right after the initial entry period. A poker player who loses all their chips is eliminated from the tournament.
Additionally, there are tournaments that allow re-buys when players lose their stack, the prize pool in this is determined after a fixed period of time.
2. Re-buy : Re-entry
Usually, the cost of the rebuy is the same as the entry fee, though, minus the rake. The ultimate prize pool in rebuys is not known until the rebuy and add-on time has concluded. During the early stages of a tournament, rebuys allow poker players to purchase more chips if their stack falls below a predetermined level or they lose all their poker chips. A rebuy or unlimited rebuy tournament allows unlimited buybacks early on during the event to raise the prize pool.
Whereas, the concept of reentry tournaments is nearly similar to rebuy tournaments, but reentry requires players to be eliminated first. Participants do not keep their seats. As a result, it is treated as an initial buy-in, and the player is reseated at a new poker table. Re-entries in poker tournaments often feed an aggressive start to the competition, as players bet with weak hands to capture big pots by surprise.
Gameplay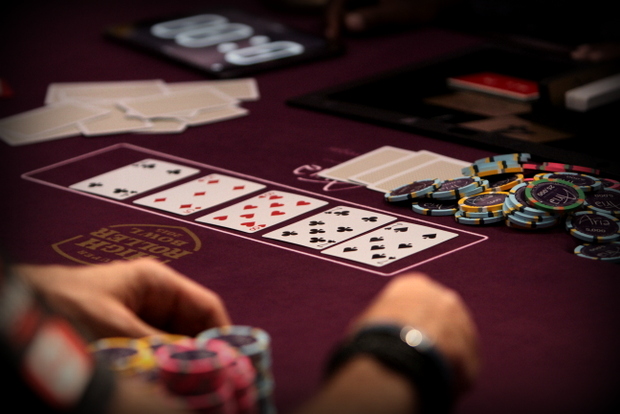 Turbo
In Turbo and Super Turbo tournaments, the blinds are increased at a different speed than in other types of tournaments; the rules and format are the same. As more and more players get short-stacked in the game, the playstyle of these sorts becomes more aggressive. Turbo and super turbo are great options for poker players looking for a quick, engaging game of poker.
Satellite
Poker satellites are events that qualify players for larger tournaments. Satellite tournaments can be worthwhile depending on your bankroll, especially for those playing micro to low stakes tournaments. By investing the smallest amount, you can win tickets to bigger tournaments and main events
Guarantee
Prize pools for guaranteed tournaments are pre-determined before each event. There are no specific rules that affect the gameplay of guaranteed tournaments. As a result, they are gaining a greater turnout for their events.
Format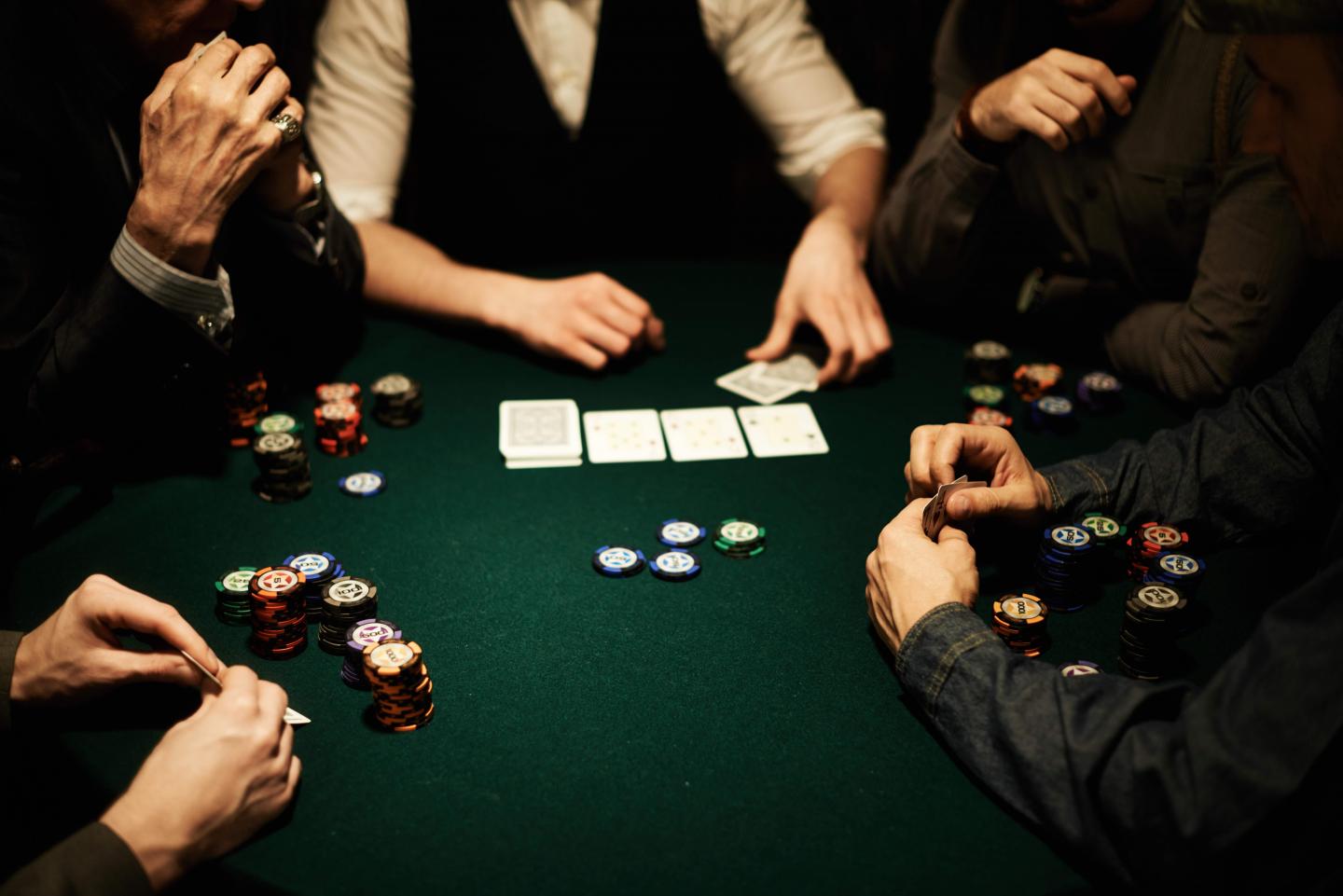 Sit N Go
It is only after a certain number of players have registered and sat down that sit n go tournaments can begin. In this format, A single round of elimination takes place, and anyone losing their entire stack is eliminated. SNGs are mostly single-table tournaments, and additionally, satellite events are often associated with them.
Heads-up Tournament
Heads-up tournaments feature two players going head-to-head at a table, each with a small blind and a big blind. Each of the winning players from the poker table progresses further until there's only one player left. The number of entries in these tournaments are to be even, given that this format is for a set of pair.
Knockout
Knockout is featured under MTT. During this single-elimination tournament, defeated players are eliminated immediately. You don't need to win the game to increase your bankroll in knockout tournaments since you receive cash for eliminating each opponent.
Deepstack
In a deepstack tournament, the poker players start with a huge stack and bid small blinds to endure a long-running game. These tournaments take a lot longer to play than other tournaments as the blind levels are quite lengthy. You get to use your poker chips with a lot more aggression, however, be patient: with slow blind levels and a huge stack you can play your chance and afford to wait for good hands. You don't have to play loose – try to be a bit picky about your hands.
Shootout
The format of shootout format gameplay does not extend the time span of the game. In fact, with all the facts put into consideration, shootouts tend to be faster. The name itself explains the intensity of the game; action-packed but generally short-lived. Similar to knockout tournaments, a shootout tournament is an event in which a player has to eliminate the whole table to move on to the next round.
Payouts
Tournaments pay out a certain percentage of players, and everyone else goes home with nothing. Statistically, a typical poker tournament pays nearly up to 30% of the field. There is no limit to the number of players that can enter a poker tournament, however, it starts with a minimum of 3 players. The payout tends to increase fiercely during its final stages.
Between 60%-70% of the cash prize pool is awarded to the top-ranking poker players. The remaining amount is spread across the latter 10%-20% ranked poker players.
Each tournament variation sets its own rules, however, a few basics remain the same and are informed in prior
The Blind Level Structure and Limitation

Is it permissible to rebuy or reenter

A sit-and-go event or a scheduled event
Seating Arrangement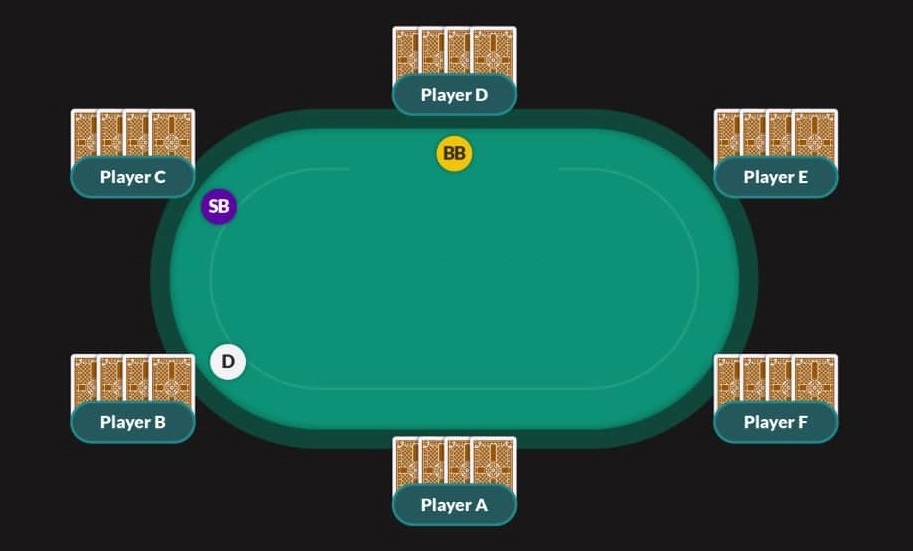 1. Random Draw: Upon paying the buy-in, the poker player is allocated a seat randomly based on the poker table and seat number.
2. Player Choice: Often suitable for casual tournaments as players can choose to sit together to enjoy the game.
3. Drawn from Deck: A set of playing cards are usually spread out on the poker table, and each poker player receives one. The player with the highest card sits on table seat number 1, followed by the card rankings all the players determine their seats. Ties are usually broken by using bridge order Spades > Hearts > Clubs > Diamonds.
Poker Tournaments in India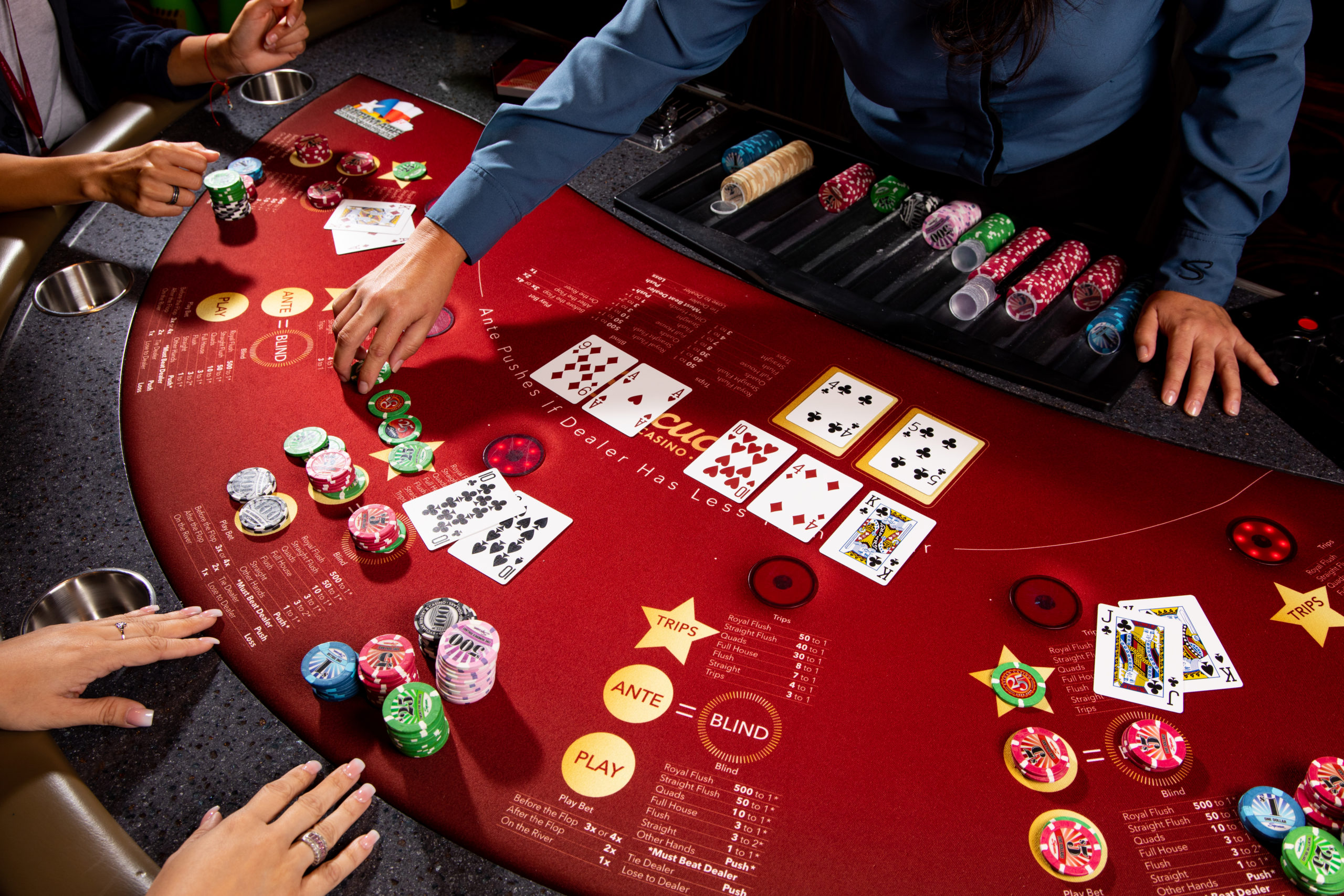 Following the popularity of poker in other countries, poker has gained significant traction in India. Over the years, these tournaments have attracted a greater number of people. As a result of easily accessible online poker, the poker industry is booming in India. Permutations and combinations abound in this game, making it a game of many surprises. Poker has become more popular due to its increasing recognition worldwide as a skill-based game.
The game of poker offers many different forms, with each different format bringing its own unique strategies. The best poker strategy entirely depends on the tournament variant and the risk tolerance of each and every individual. To accomplish your goals, you have to put in the hours. The key to success is consistency!
Simply put, our vision is and has always been to provide a unique, responsible, immersive, rewarding gaming experience for casual and professional gamers alike. Developing a good, proven strategy will assist you, as a poker player, to make good decisions and improve your playing level. Throughout the online poker game, you must maintain your concentration. In order to improve the game, it is critical to continue practising and sharpening your skills. After selecting a game to play - practice the game, learn the rules, and develop a strategy. AceHigh Poker offers a great platform to start practising your poker and up your game. What matters most, regardless of the type you choose to play, is that you have a thorough grasp of the poker rules before you enter the tables.
Our team at AceHigh - online poker in India, values all the time and effort put in by each individual poker player. Focus on the long game. We will help you learn poker strategy swiftly and protect you from many common mistakes that poker players make. Singh up today to avail exciting rewards on your first deposit. It only takes 5 minutes to get your profile KYC - verified on AceHigh Poker - online gaming with real money!
Wouldn't it be nice to have a common space for all the poker players to showcase their work, share tips, post about tournaments and other opportunities? We have got you covered!
Introducing PokerSocial, the most incredible social networking tool designed specifically to unite poker enthusiasts. A platform to interact, chat, stream live and socialise with other poker fanatics, along with industries' professionals.